Sentira will be at the Hilton Anatole in Dallas, TX from 12-15th March.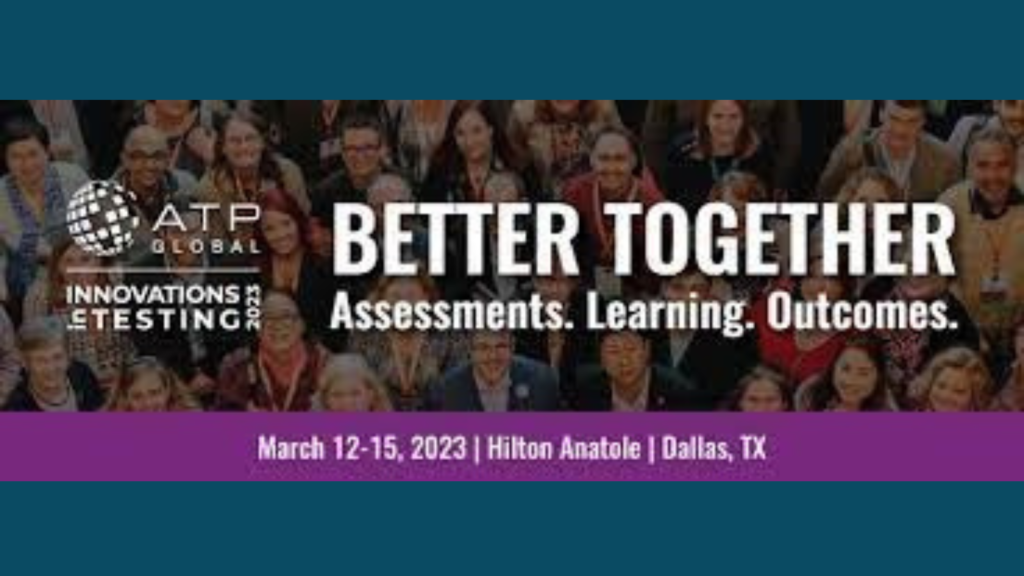 The Association of Test Publishers (ATP) Innovations in Testing Conference 2023 is fast approaching and we're busy planning our itineraries. The Sentira conference team will consist of our CEO Jeremy Carter, ENT specialist Dr Jonny Abbas and our Principal VR Developer Emily Johnstone. Jonny is currently carrying out PhD research at The University of Manchester on whether VR training can widen access to algorithmic emergency medical skills training.
Here's where you can find our Sentira team each day during the event. 👇
Day 1: Come along to our Innovation Demonstration for a whistle-stop tour of our pioneering AI-driven VR medical training with Jeremy and Jonny.
Day 2: It's Innovation Fast Pitch and we've been selected as finalists! Jeremy will be on the main stage battling it out to win the coveted Fast Pitch awards. You can find details of the competition along with a list of all the finalists here.
Day 3: Check back with us again on the final day when Jeremy, Jonny and Emily will be presenting 'Performance Based Assessment Using VR'
We also have a stand in the Exhibition Hall. Head along to Booth 424! As always, should you wish to meet with any members of the team during the conference then get in touch!
So…plenty of dates for the diary! See you in Dallas 😀