AI in Medical Education: A Jisc Webinar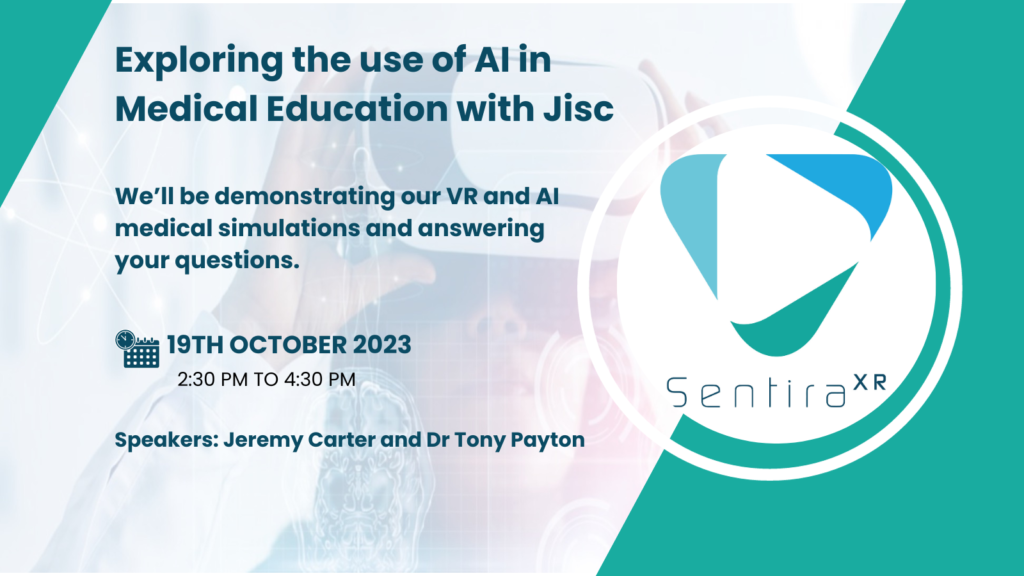 On October 19th, we'll be taking part in a Jisc webinar that seeks to explore the use of AI in medical education. The session is aimed at anyone working in the field, regardless of whether they have experience using AI.
Educators who have already trained using AI or VR technologies will have the chance to see how Sentira is leading the way in extending this concept.
Attendees new to XR technologies in medical training will see first-hand what is now possible in this area.
Join us for this session where we'll demonstrate the onboarding, learning and assessment features of Sentira while showcasing our groundbreaking paediatric tracheostomy simulation. We'll also show how VR and AI can be used to train users in patient history taking and clinical reasoning. Jeremy and Tony will be available after the showcase to answer attendees' questions.